In-line Construction specializes in all phases of exterior remodeling for both residential and commercial properties.  Start the conversation with us today and we will be able to provide you with a free estimate on your project.  With our extensive experience we are able to get the job done right the first time and will provide you with accurate expectations on the timeline and cost of your project.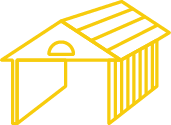 The Long Lasting Investment
In-Line Construction offers professional roofing and siding installation and repairs to both residential and commercial clients. Using only the finest materials you can be sure that the job will be done right the very first time.
New roofing strengthens your home and increases its property value. From a practical perspective, a new roofing installation project is a good step towards a more resilient and energy-efficient home. Roofing guards your interior from the sun, wind, and rain. Therefore, it is important to maintain a sturdy roof to keep your belongings safe from storms and inclement weather.
Likewise, roofing is an indispensable component in energy efficiency. This component, along with proper ventilation, acts as an insulator from direct sunlight and aids in heat transfer, allowing your home to make better use of the heating and air conditioning systems. If you replace your roof and insure proper ventilation, you will save more on your monthly energy costs.
Along with your roofing, siding is one of the most noticeable components of your home's exterior. It serves both an aesthetic and practical purpose for your home. From a functional perspective, siding protects your home from the elements. Crafted from wood, vinyl, aluminum, or composite materials, the siding is intended to resist moisture, wind, and debris. An insulated backing may also be applied to assist with temperature and heat transfer, which improves your home's energy efficiency. Of course, siding also enhances your property's visual presence. Thanks to a wide variety of construction materials, siding is readily available in many different colors, designs, and patterns. This allows you to impart a distinct look and feel for your home. Each material has its advantages, so be sure to ask us about the siding that best fits your needs. Wood, for example, has a timeless appeal. Vinyl and aluminum streamlines your maintenance efforts and are both readily available in different colors.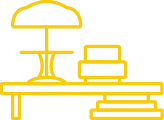 Let the Perfect Deck Complete your Backyard Oasis!
You've always wanted the area outside your home to be a place where you can entertain guests, watch sunsets, and dine outside. With a custom deck designed specifically to maximize the ambience, optimize your space, and highlight your yard, you can make these hopes a reality.
Installing a deck provides a unique opportunity to add appeal to your home. As far as home improvements go, it's one of the fastest and least invasive things you can do to raise your property's resale value. It's important to remember that you'll only get as much out of your investment as what you put into it. Trust a deck company that puts its customers first.
Ask the experienced contractors from In-Line Construction to help you transform your home with a new, custom deck today.
Get Your Perfect Deck with all the Right Options!
Let In-Line Construction build your perfect custom deck and make your dream deck a reality!  From materials and colors to deck lighting we can build it to your exact specifications.
Deck Material Options:
Pressure Treated Lumber
Redwood or Red Cedar
Tropical Hardwoods
Composites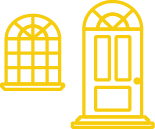 Beautify both the Interior & Exterior of your home with New Windows
Signs that you are in need of residential replacement windows include drafts, rattling panes, and rising energy bills. As some of the most important features of any home, your windows ought to remain in top shape in order to keep your family comfortable and secure. Sometimes, you only start to notice a problem once it hits the middle of the winter!
At In-Line Construction we make sure you get replacement windows that are highly functional, durable, and stylish, helping increase the value of your home. We focus on providing windows made of the highest quality materials at an affordable price. We offer replacement windows in all of our styles, from double hung and casement windows to awning and bay windows.
Broadcast your Home's Character with a Stunning Entry or Patio Door
The door to your home is more than just its entryway—it is the first, boldest impression your home can make. At In-Line Construction, we treat your door replacement as more than just a routine job. Our expert team will make sure you get a beautiful, sturdy door that will hold up to the elements for years, adding lasting value to your home.  Our new doors have high energy efficiency ratings and are custom designed just for your home. We offer patio doors, slider doors, and front doors in a variety of styles and materials, including steel and fiberglass.
Windows:
Awning Windows
Bay Windows
Bow Windows
Casement Windows
Double Hung Windows
Picture Windows
Sliding Windows
Basement Windows
Doors:
Entry Doors
Screen and Storm Doors
Patio Doors
Circle-Top Doors
Commercial Doors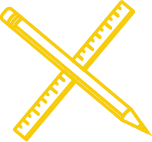 Looking for special or custom work for your home or business?
In-Line Construction has a proven track record of building custom cabinetry, islands, storage and specialty fixtures for homes and businesses. Not sure of your needs? Contact us to discuss your project and how we can help with our years of expertise and commitment to quality.
Offices
Restaurants
Bars
Libraries
Specialty businesses
Theaters
Wine Cellars & Humidors
Stairways
Custom Structures

"Very professional, highly qualified, we already lined up our next job with In-line.".
"We contacted In-Line Construction to replace all windows and update the bathrooms in our Flying Hills condominium. Sean, Mike and crew came highly recommended, and it was apparent why from our first meeting....they know their business, they are professional, focused, efficient, and extremely tidy. We are very happy with the results, and are currently working with In-Line to remedy an appliance issue as well as replace our flooring. If you want honest, reliable and trustworthy...hire In-Line Construction!!"
"In-Line Construction has done multiple renovation projects for me, and my clients. They have done Hard wood flooring,roofing,decks,windows, and custom kitchens. They are incredibly talented craftsmen and take pride in their work! If you can imagine it...they can build it! That is what sets them apart from other contractors! I strongly recommend giving them a call!"
Sean Murphy | Caldwell Realtor
"They did a great job on our deck and sliding glass door. The team arrived on time, worked through the unexpected difficulties that come with an old home, and completed the job on time. Their work looks great - finished with detail. They are professionals."
"We had a great experience with In-Line! They remodeled our basement and did a fantastic job! The workers were very professional, dependable and reliable. They were very reasonably priced. They gave us great design ideas and it turned out perfect. Even better than expected. I would definitely recommend them to anyone."
"In-Line did a bathroom for me and it looks awesome. The workers were very professional and prompt right on time. They cleaned up after themselves at the end of the day , so nice and neat. I am very satisfied and would recommend In-Line Construction to my family and friends."